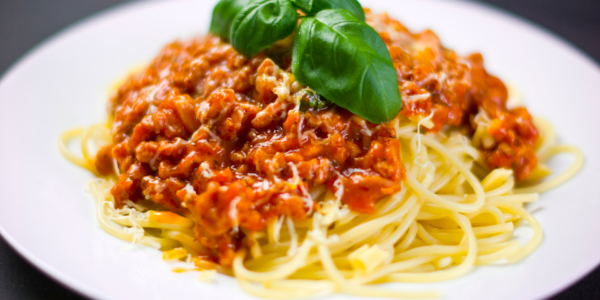 An evolving subject
The past fifty years have seen many changes in society, education, and politics, as well as food culture and the food system – many aspects of which have impacted food education, including the following:
identity (through various name changes)
purpose
content
timetable allocation (unfortunately reduced)
diminished access to resources (classroom facilities, equipment and ingredients)
and uptake of teacher training, pedagogy and assessment.
To great credit, food education teachers have continued to adapt and take these changes in their stride, incorporating the resultant challenges into their lessons, even when certain changes have, at times, exposed the vulnerability and questioned the relevance of the subject – threatening its continued existence. This was especially evident during the introduction of the National Curriculum in 1988, when HE ceased to be its own subject. At that stage, it was restructured and incorporated into the Technology curriculum as Food Technology. It was likely that food education would have ceased to exist had it not been for the efforts of HE teachers and the actions of their professional body at the time. They worked to adapt the subject to the new requirements, thus ensuring its retention and relevance in the curriculum.
Recognising the importance of practical cooking
Fast forward into the 21st century, we saw a rising tide of concern about people's lack of knowledge about food, a supposed decline in cooking skills, and concerns about public health. Eventually this made clear the need for food education to be a part of the Government's strategy to tackle the continuous rise in non-communicative diseases (obesity, diabetes, heart disease etc.). This resulted in moving emphasis away from technology and back to more practical cooking skills with the goal of being accessible to all pupils. We returned to the study of food in its widest sense, including, amongst others, food provenance and environmental sustainability, and diet-related disease.
Returning to the question of whether food education remains relevant. In short, yes. It is not just relevant, but viable and responsive to societal change, with a good deal of support from a wide range of advocates. It has evolved into a broad, multi-layered, complex and detailed subject, as additional syllabus content reflecting societal and cultural developments have extended its scope. It is clear from the ever-increasing range of career opportunities that food education can provide that it will continue to be an attractive option for study. Some of these career opportunities are listed at the end of this blog, which students might be interested in exploring.
More relevant than ever before
Food education's relevance is particularly highlighted in the post-pandemic climate with societal, economic and political pressures causing a cost-of-living crisis seriously impacted by inflation and rapid price escalation of basic foods and energy. Topics such as: how to produce low cost, nutritious meals; how to make food go further; how to prevent food waste; and how to use energy efficiently in food production need to be covered. Not to mention other concerns such as having control over food choice as we see a significant increase in the adoption of plant based, vegan and flexitarian diets. There is a clear public interest in addressing ecological public health and sustainable food production and consumption. Today's food education teachers have a demanding task to tackle such topics, but I know they will embrace these challenges as they have in the past, and I salute them all.
Anita Tull has taught food, nutrition and cooking skills to children, teenagers and adults in a range of different schools and community initiatives; and hospitality and catering in a further education colleges. In 2015 she was awarded a PhD by the Centre for Food Policy, City, University of London. She is an Educational Author of several best-selling books, including:
References:
Food and Cooking Skills Education: Why teach people how to cook? (Routledge Studies in Food, Society and the Environment) Tull, A. 2018
Career possibilities for Food Education students: