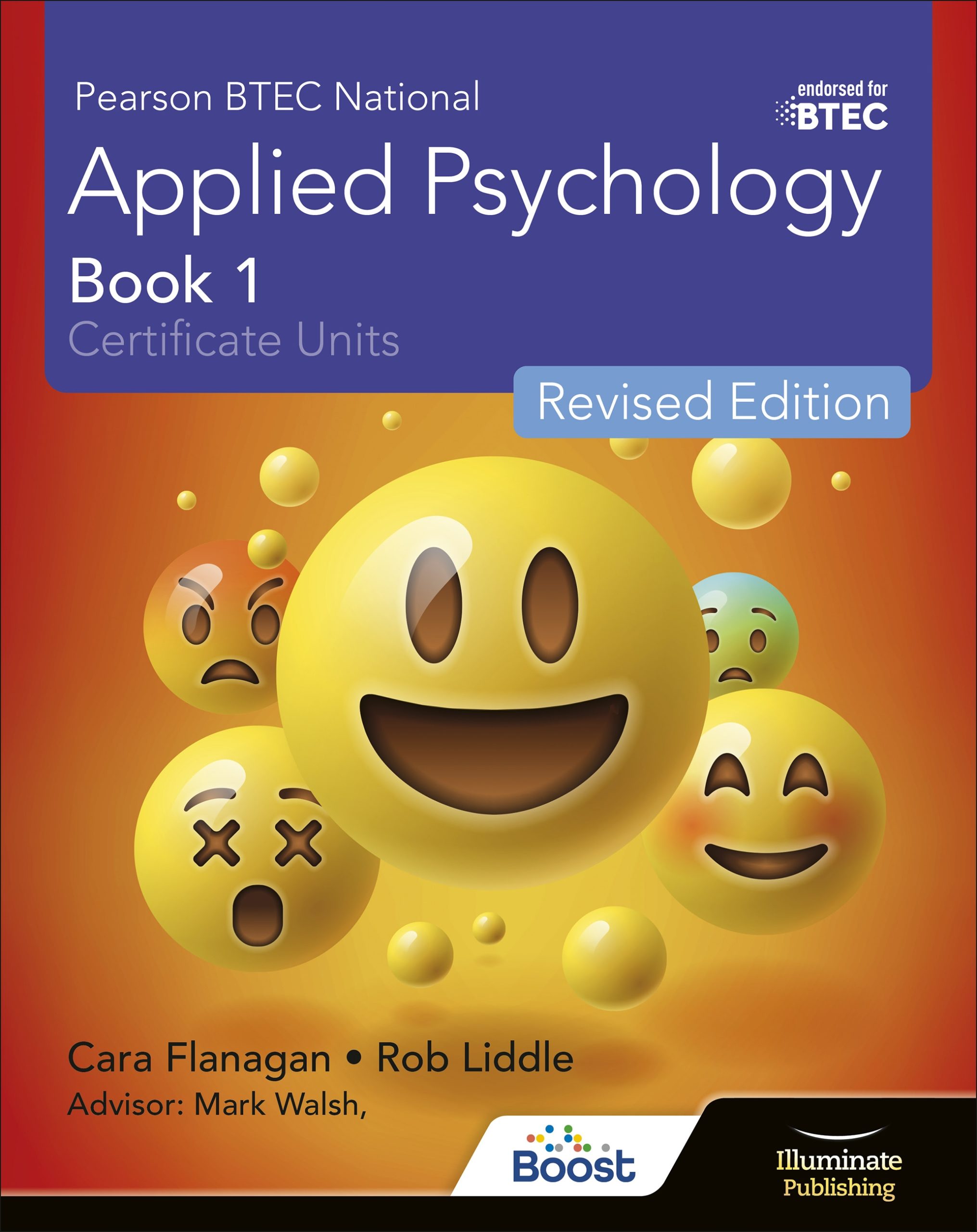 Both BTEC Applied Psychology Books 1 and 2 have been revised to match the revised Unit 1 and Unit 3 specifications for first teaching from September 2021.
Book 1 Revised Edition– Certificate Units
Unit 1 – Psychological approaches and applications completely revised and updated.
Students study two units, both mandatory, of which Unit 1 is externally assessed.
Endorsed for BTEC.
Each book provides knowledge and evaluation of theories and studies combined with many engaging activities which deliver the vocational element.
Activities aim to prepare students for internal and external assessments.
The brilliant visual style and tone will encourage students through every step of the course.
Written by leading authors Cara Flanagan, Rob Liddle and Mark Walsh.
A list of references from this book is available on the Resources and Downloads tab